Sep 13, 2022 10:04 AM Central
Kaycia Ellingsen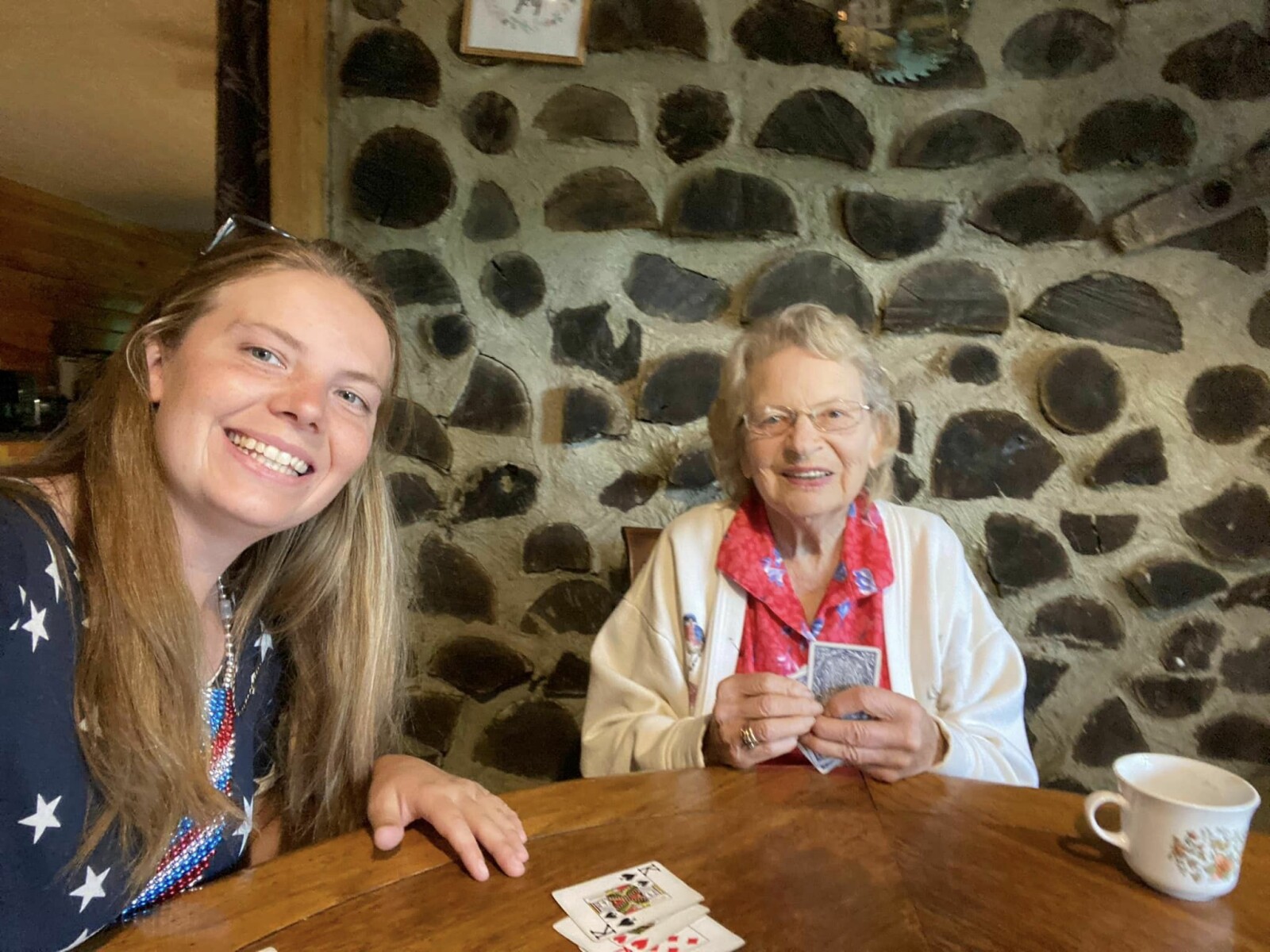 I heard the words he said, but didn't understand. "What?" He repeated himself again. Shock hit me and questions flew into my mind. She was healthy. I knew it would happen eventually, but without warning? I was going to call her. I never have the chance to hug her or talk to her again? How? Why now?
I was eating breakfast at a local coffee shop, but it didn't feel like I was in public anymore. All I could concentrate on were the questions swirling in my mind, the tightness in my stomach and throat as tears started to well up and my dad's voice as he answered the questions that began to spill out.
Sometimes emotions hit you so hard it does not matter where you are, you just have to let them out. My little coffee shop table became the first spot I let my grief spill out. "I'm sorry, I didn't know you were headed to work, maybe I should have waited to tell you." I told him that there was no "good time" to share the news, so it might as well be now. After a few more words we said goodbye. As I put down the phone, I slid my glasses off and placed them on the table. With my hands covering my face, I let the tears fall.
When I looked up, the coffee shop manager leaned over the counter and said, "I don't know what's going on, but I want you to know that if there is anything I can do, I'm here to help." I nodded my head and smiled a heavy grief filled smile, the kind where you put a smile on your face, but all of your other body language is sad and low.
After regaining composure, I drove the 15 minute drive to work, telling myself that I will process it all after work. However, as grief usually works, it doesn't just stop because we have something else to attend to. So as I drove the beverage cart around the golf course I spent lots of time thinking and processing. It was raining, but the golfers were still out golfing. So I drove for 5 hours in the rain. The weather was a good representation of how I was feeling, dreary, cloudy and full of tears. The driving time was dedicated to deep breaths, thinking about memories and self talk.
As I drove through the rain and reflected on the relationship we had, I realized that even though I was living far away for a good chunk of the last 12 years, that I showed up well for her. I sent her letters, I shared the kid's school work with her, I called her. When I was in the area, I made sure to play a game of cards with her and give her an extra squeeze goodbye. The kind where I would pull her tight and rock her back and forth a few times. As I said goodbye I would say "Now behave yourself," we would both laugh because the thought of her not behaving was SO out of character that we both found it funny.
I found peace in the fact that I showed up well for her. The peace does not make the grief less, but it is a calm in the storm. I did my part well. I loved well, even from afar. My Grandma Selma knew that she was loved, and even thanked me once for "everything" that I did for her.
My encouragement to you is that
you
can also love well and show up well for others EVEN IF you live far away. It does not have to be in big grandiose ways, just small and consistent reminders that you care. Small consistent actions build up over time. A weekly/monthly letter, a phone call, a postcard from a cool location you visited, a picture of your child's artwork or a math worksheet, a crossword puzzle,
fancy cards
, a bible verse, words of encouragement and so much more.
If you ever have to walk through saying goodbye to a loved one, I pray that you too can find peace in knowing that you showed up well. Peace in knowing that you loved well. Peace in knowing that the person you are saying goodbye to knew that you valued them.
Hugs,
Kaycia